【Available Now BGI | One of the brands procured by HK Government】BGI GLINE-2019-nCoV Ag Self-Test
The BGI GLINE-2019-nCoV Ag Self-Test (CE certified by the EU) is a colloidal gold immunoassay for the rapid qualitative determination of nucleocapsid protein of SARS-CoV-2 with nasal swab. It is suitable for self-detection at home.
Qualitative detection of SARS-CoV-2 antigens in direct nasal swab samples.
Clinically validated with sensitivity at 96% & specificity at 99%
EU CE mark
Listed rapid antigen tests by Hong Kong Government
Results available within 15 minutes
Convenient and quick Self-checking
5 kits per box
Test Choice in
Home-based routine testing of SARS-CoV-2 antigen
Daily self-check in schools, work-places, healthcare centers, etc
Large-scale COVID-19 screening in community
Workflow of GLINE-2019-nCoV Ag Self-test
NS swab sampling
Peel off the foil film
Plunge and press the swab tip about 15 seconds
Squeez the swab tip while removing
Cover the dripper and mix thoroughly
Add 3 drops to the sample well and reading the result in 15 minutes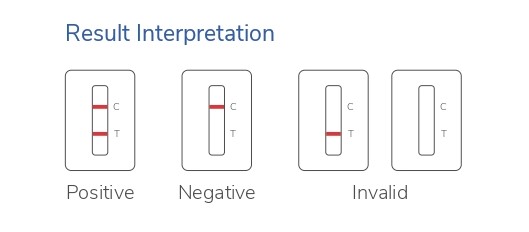 Delivery Method
Free In-store Pick-up【Tsim Sha Tsui Centre】

Please mark "Self Pick up" at the Sales Order Delivery Address
Please pick up the order within 1 month at Tsim Sha Tsui Centre once the order is confirmed.
Address: 15/F, Tower 5, China Hong Kong City, 33 Canton Road, Tsim Sha Tsui, Kowloon
Opening Hours: Monday – Friday  |  9:30am to 5:30pm (except Sunday and Public Holidays)
S.F. Express Service (S.F. Cash On Delivery)




Delivery Days: 1 – 3 working days once the order is confirmed.




Delivery Fee: Customers shall be responsible for the delivery fee and settle the payment upon collecting the products. Please note that delivery fee is not reflected on the order.
Terms & Conditions
Product is available in Hong Kong only.

No refund and no return are honored for the confirmed order.

In-store Pick-up OR S.F. Express Service (S.F. Cash On Delivery) only.

If you have any questions, please call 2192 7028 or email

[email protected]

.

In case of any disputes, TM Wellness reserves all rights for final decision.

Free shipping offer does not apply.