【Back-to-school Special Offer $98 | One of the brands procured by HK Government】Wondfo 2019-nCoV Antigen Self-Test
All the students must complete a rapid test at home before going to school.
How many rapid tests do you need to prepare?
TM Wellness provided Wondfo rapid test at a discount price. You can get any rapid test as you want.
Wondfo 2019-nCoV Antigen Self-Test, it's only takes 15 minutes to get the result, it's time-saving and convenient.
Wondfo is a leading provider of antigen testing in China. The State Food and Drug Administration has certified the first batch of fast antigen testing reagents authorized and recognized by the state. Wondfo firmly supports Hong Kong's fight against the pandemic in reaction to the outbreak. For detection purposes, the Hong Kong government has also ordered 3 million boxes of quick antigen test kits.
The Wondfo Antigen Detection Kit can be used as a preliminary screen to detect the SARS-CoV-2 antigen directly in nasal swab samples. The results can be achieved in 15 minutes using simple processes, considerably reducing the time and cost necessary for detection, and is appropriate for home self-testing.
✅ $98/5pcs, average $19.6/pc
✅ Omicron, Delta, Alpha, Beta, Zeta, etc were tested and found to be detectable
✅ Certified by UK, EU, National Medical Products Administration (國家藥監局), Thailand FDA, ISO & CE mark
✅ One of the brands procured by Hong Kong Government
✅ Analytical sensitivity 98% & Specificity 99%
✅ Results available within 15 minutes
✅ Convenient and quick Self-checking
✅ Wondfo's distributor in Hong Kong
✅ 5 kits per box
✅ Expiry Date: 2024-02-03
✅ Free delivery upon purchase $300 or above
Self-Test Advantages
Home self-testing is emerging as routine screening measure for pandemic control.
Real-time monitoring of infection status for self and family members.
Convenient and quick Self-checking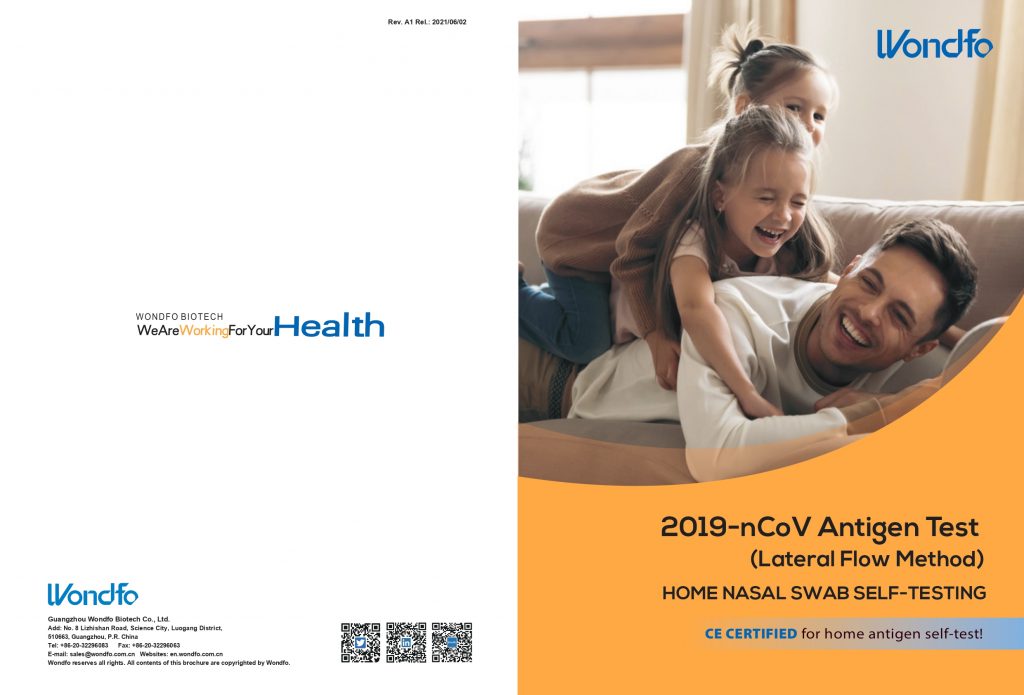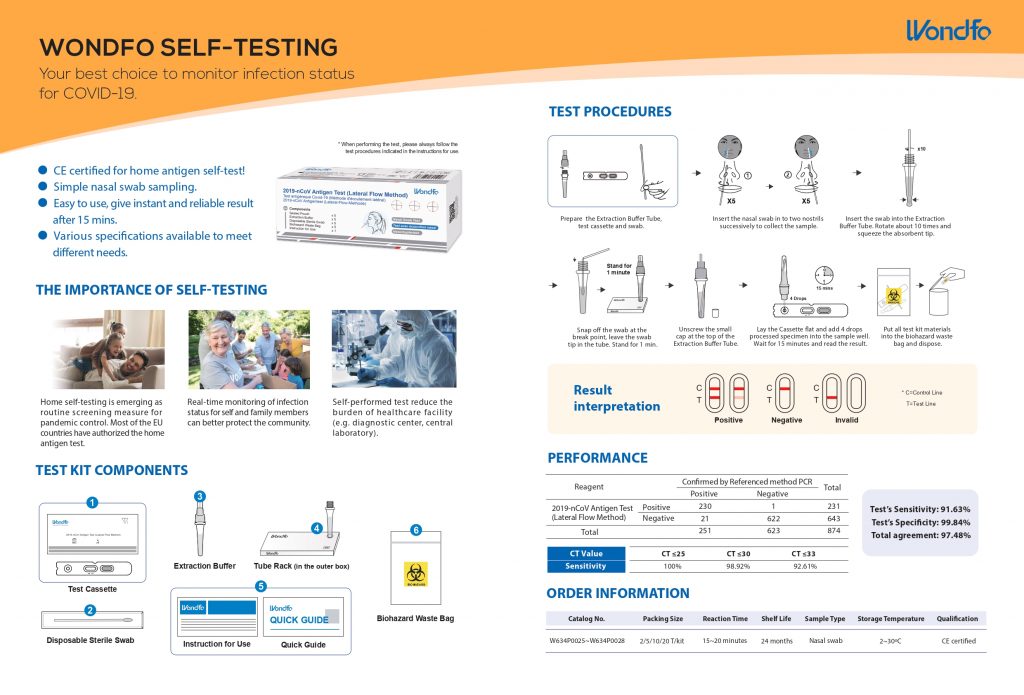 Test Packaging & Procedures: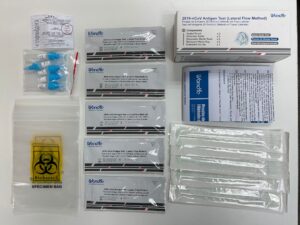 Prepare the Extraction Buffer Tube, test cassette and swab.
Insert the nasal swab in to two nostrils successively to collect the sample.
Insert the swab into the Extraction Buffer Tube. Rotate about 10 times and squeeze the absorbent tip.
Snap off the swab at the break point, leave the swab tip in the tube. Stand for 1 min.
Unscrew the small cap at the top of the Extraction Buffer Tube.
Lay the Cassette flat and add 4 drops processed specimen into the sample well. Wait for 15 minutes and read the result.
Put all test kit materials into the biohazard waste bag and dispose.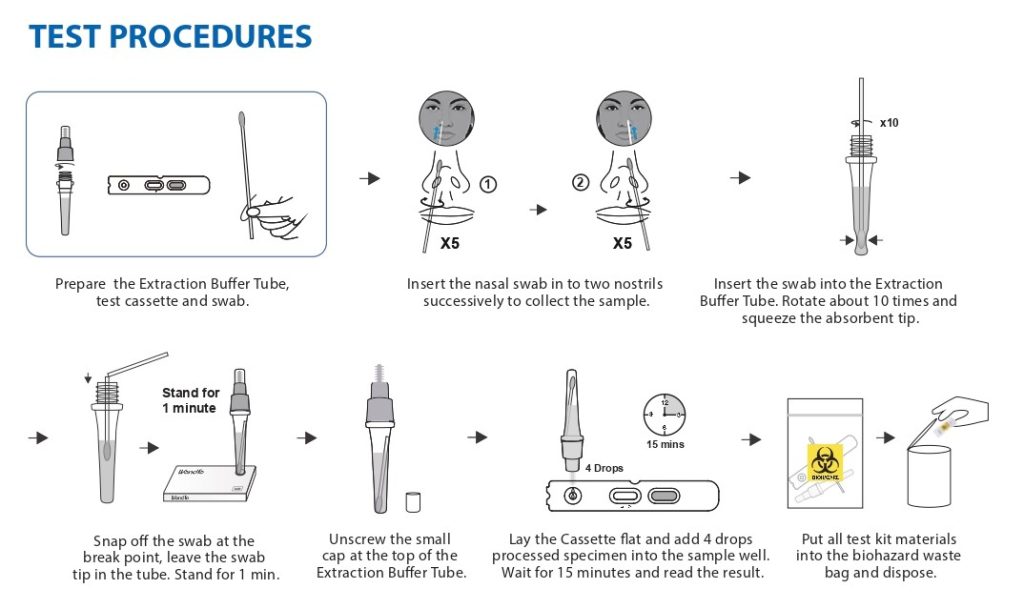 Remarks:
Please refer to the display on the box for the expiry date
The test should only be used as an auxiliary diagnostic, and the results should not be used to substitute a professional's diagnosis
The actual color & outlook of the product may differ somewhat from the displayed on the computer screen; color & outlook is subject to the actual product
Delivery Method
Free In-store Pick-up【Tsim Sha Tsui Centre】
Please mark "Self Pick up" at the Sales Order Delivery Address
Please pick up the order within 1 month at Tsim Sha Tsui Centre once the order is confirmed.
Address: 15/F, Tower 5, China Hong Kong City, 33 Canton Road, Tsim Sha Tsui, Kowloon
Opening Hours: Monday – Friday |  9:30am to 5:30pm (except Sunday and Public Holidays)
S.F. Express Service (S.F. Cash On Delivery)
Delivery Days: 1 – 3 working days once the order is confirmed.
Terms & Conditions
Product is available in Hong Kong only.
No refund and no return are honored for the confirmed order.
In-store Pick-up OR S.F. Express Service only.
Free delivery upon purchase $300 or above.
If you have any questions, please call 2192 7022 or email 

[email protected]

.
In case of any disputes, TM Wellness reserves all rights for final decision.
Reference:
保安局局長派發快速檢測套裝呼籲同心抗疫(附圖)
探訪安老院及殘疾人士院需攜帶能同時顯示2019冠狀病毒病抗原快速檢測陰性結果